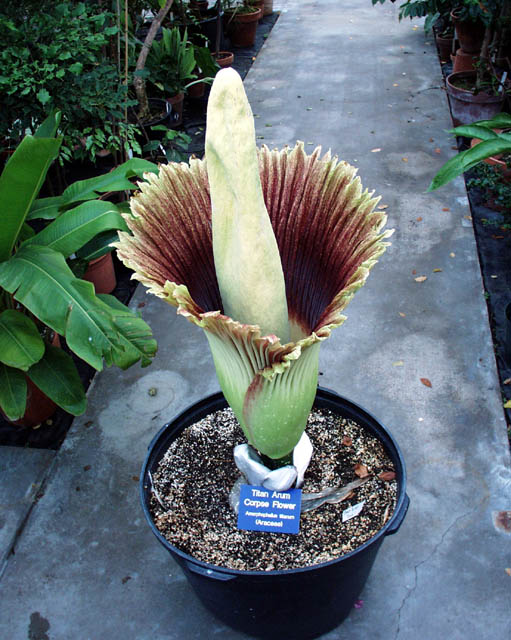 Must take just a quick moment to observe that it was exactly five years ago today that I met my husband. I'm sure everyone has heard the story because we love to tell it, but in honor of the five year mark I'll tell it again here.
I was working at UConn for the summer. While at my desk in the Dean's Office one Tuesday morning I overheard some coworkers discussing the huge "
stinky flower
" that was causing quite the media buzz over in the Ecology Greenhouse. Always interested in seeing what a buzz is about, and even more intrigued because this hype was over a flower, I decided to check it out on my way home from work. I slipped in moments before the greenhouse closed for the day and there was Don, greenhouse student employee, ready to explain this botanical phenomenon to visitors. And the rest is history.
The mushy details are less important than how much this still makes us marvel at the mysterious perfection of God's plan. A lifetime of happiness was created by a chance meeting at a flower that smells like rotting flesh.